Blog
GeoCAAB at SWANA FL Summer Conference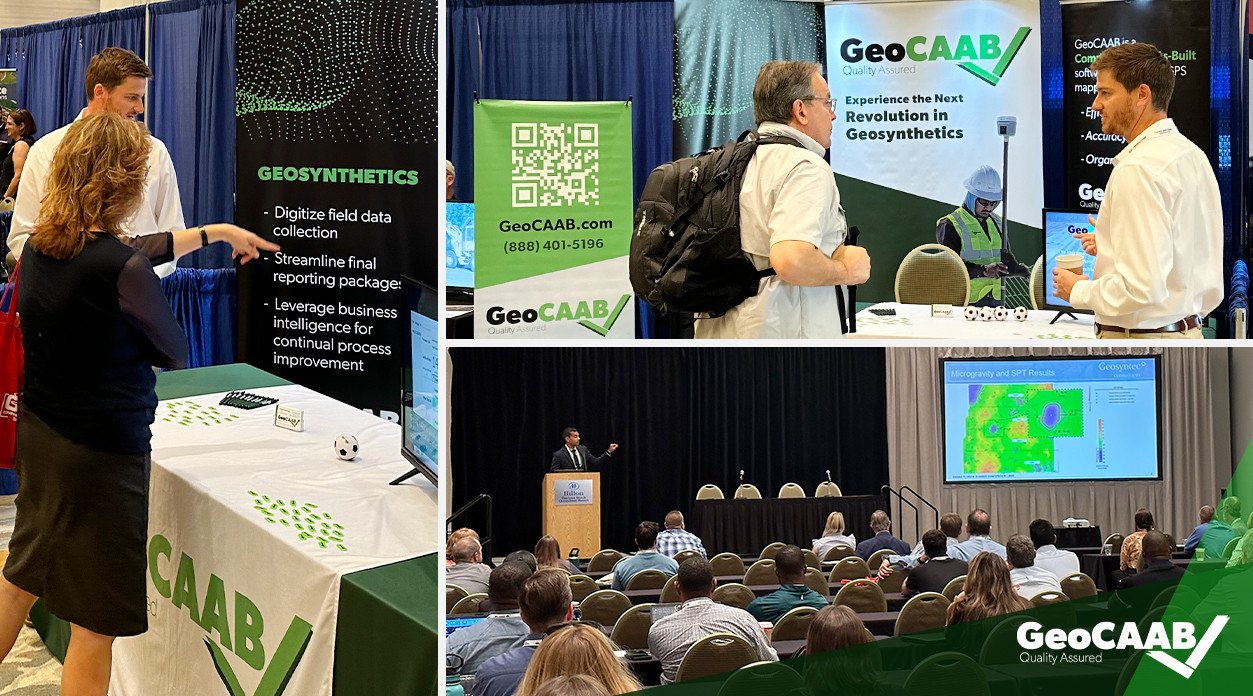 GeoCAAB, the Latest Innovation in Geosynthetic Technology, Exhibits at the 2023 SWANA FL Summer Conference 
GeoCAAB is making waves as the latest innovation in Geosynthetic technology. Because our newly released software has already significantly impacted the solid waste industry, GeoCAAB recently exhibited at the 2023 SWANA FL Summer Conference in Daytona Beach. The Solid Waste Association of North America (SWANA) provides an annual platform for industry professionals to examine the future of Solid Waste solutions. 
For sustainable solid waste solutions, Geosynthetic systems are durable and reliable ways to contain waste while protecting the environment. Because these systems are so complex, they require meticulous planning and installation to ensure maximum environmental benefits. That's why geosynthetic installers are using GeoCAAB to track the progress and quality of containment sites like landfills. Our cloud-based system allows real-time tracking and reporting by instantly storing data on a singular platform. 
Using GeoCAAB, geosynthetic engineers and installers can ensure quality products better than ever, which is essential when containing solid waste by-products. Industry professionals attend SWANA seeking innovative solutions for the modern world, and GeoCAAB guarantees that the solid waste industry remains at the forefront of technological advancements. 
Contact our team for a consultation and join us as we bring Geosynthetics into the digital age. 
GeoCAAB: Experience the Next Revolution in Geosynthetics 
We are a Computer Aided As-Built software, built by the field, for the field, that utilizes GPS mapping to maximize efficiency, accuracy, and organization. 
(888) | info@GeoCAAB.com
Follow us! LinkedIn | Facebook | Instagram | Twitter | Youtube
Subscribe to our Blog - Click Here