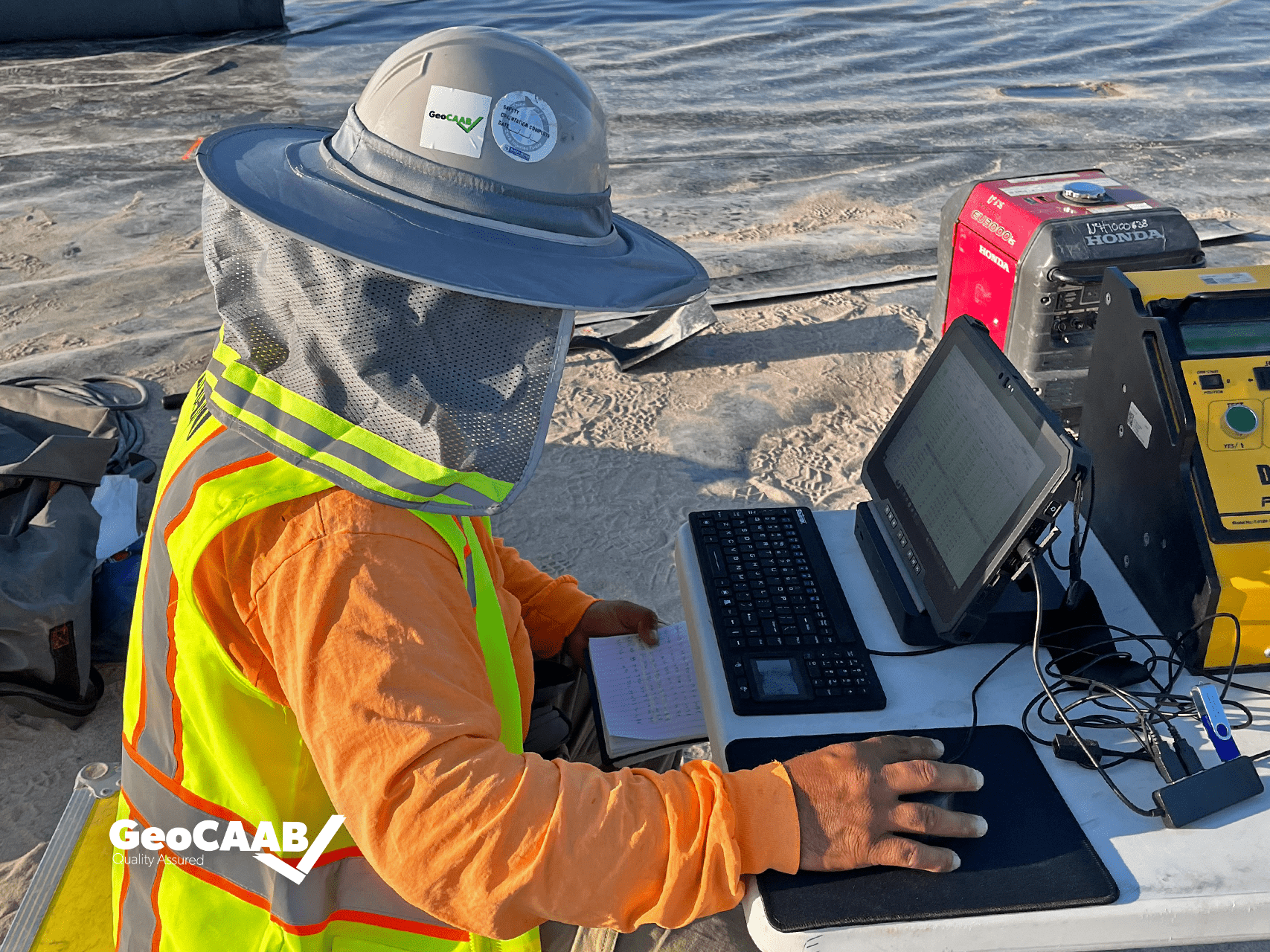 GeoCAAB Offers Time-Efficient Tracking to Help Geosynthetic Installers Stay on Schedule
Staying on schedule is a challenge with any construction project. There are many reasons why a project might get delayed, like unpredictable weather and site conditions. While these situations are out of your control, other delays, like late and missing reports, are manageable. Take control of your geosynthetic installation with GeoCAAB's instant data tracking features. 
When using geosynthetics for waste solutions, these systems require multiple layers of GCL, geomembrane, and geocomposite installed one after the other. Each layer requires accurate, time-efficient data reports before installing the next layer. When these reports are incomplete, insufficient, or in transit, delays can alter the project's schedule. 
Now, GeoCAAB users can avoid these variables altogether with direct data sharing. Instead of waiting for hand-written reports, Project Managers and QA/QC Techs can instantly exchange data between the field and the office. 
Overall, the ability to track layers quickly and efficiently eliminates delays when installing complex waste management systems like Landfills. If you're looking for ways to save time and money on your next geosynthetic project, schedule a consultation with GeoCAAB today. 
GeoCAAB: Experience the Next Revolution in Geosynthetics 
We are a Computer Aided As-Built software, built by the field, for the field, that utilizes GPS mapping to maximize efficiency, accuracy, and organization. 
Follow us on Social Media! LinkedIn | Facebook | Instagram | Twitter | Youtube
Subscribe to our Blog - Click Here
Contact Us: (1 (888) 401-5196 | info@GeoCAAB.com